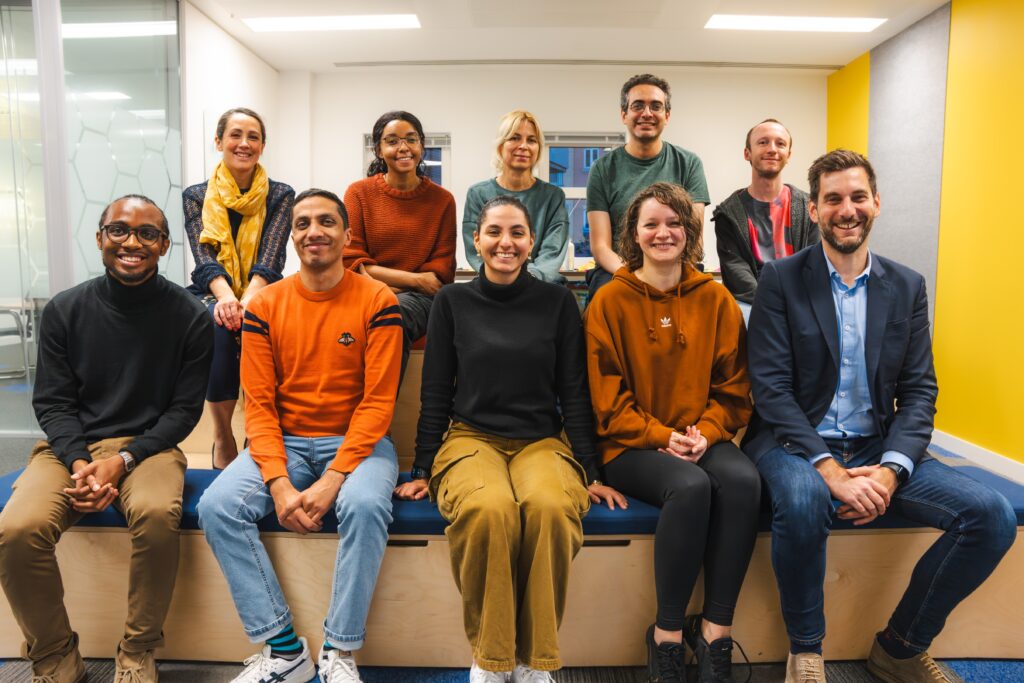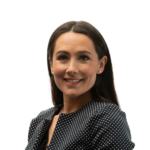 Laura Rose, Philanthropy Lead
As Big Give's Philanthropy Lead, I work closely with our Champion partners to help them maximise their charitable giving across a wide range of causes and campaigns.
Following graduation from Durham University, I worked for regional, national and international youth charities for over 15 years in all areas of fundraising, most recently in the Philanthropy Team at the Prince's Trust, where I worked with a number of national Trusts & Foundations and also led our Big Give Campaigns.
Outside of work I love to sing, travel and spend weekends with family exploring the castles and coastlines of Northumberland.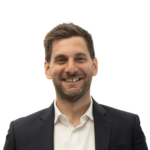 Alex Day, Managing Director
As Managing Director of Big Give, I am responsible for developing and implementing strategy, leading the team and managing our key relationships.
Since graduating from Exeter University in 2005, I have been in non-profit management across a variety of organisations as well as working at Reed as their Director of Social Impact.
I completed an MA in Charity Management in 2015 which included a thesis entitled 'Impact Bonds: The future of disaster resilience funding?'.
Outside of work, I enjoy playing and watching sports (particularly football, rugby and golf), spending time with my family and hunting for good coffee!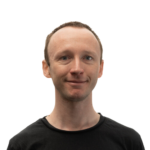 Noel Light-Hilary, Tech Lead
I've headed up Big Give's tech since the 2018 Christmas Challenge, managing the transition from a legacy monolith app to modern DevOps practices and systems that are more secure, stable and fast.
I've worked with web technologies for over 15 years, with an increasing focus on making software that matters while keeping accessibility, security and stability at the forefront.
When I'm not making tech-y things I play piano, run, and attend as many gigs as I can!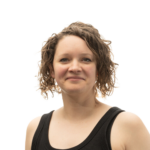 Dominique Standring, Chief Operating Officer
As COO, I am responsible for the operations of Big Give, including finance, project management, and oversight of technology and DevOps.
I have over 12 years' experience working in and with the charity sector, designing processes and systems to maximise efficiency and give users the best possible experience. Before joining Big Give, I worked for a 'tech for good' consultancy, working with a variety of charities to design Salesforce systems that maximised their ability to make data-driven decisions.
I am currently doing a Masters in Voluntary Management at Bayes Business School, which is challenging but fantastic for my role. In my spare time (when I have some!), I enjoy finding the tastiest places to eat in London, spending time with friends and family, cooking, gardening and strength training.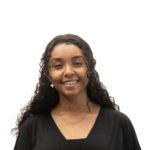 Beth Duxbury-Campbell, Marketing & Comms Manager
As Marketing and Communications Manager, I lead in creating and developing our marketing strategy, upholding our brand image and values, and liaising with our external creative marketing and PR agencies.
Before Big Give, I graduated with a History and Creative Writing BA. My interest in working in the voluntary sector stemmed from my enlightening experience volunteering in Athens during the 2017 refugee crisis and seeing first-hand how charitable work helps to make a positive and lasting impact in communities.
My three favourite things outside of work are reading, travelling and baking.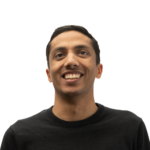 Sahil Shah, Key Partnerships Manager
As Key Partnerships Manager, I am responsible for organizing our campaigns and ensuring that charities get the most out of our platform. One of my key focuses is planning and preparing the campaigns from the applications right through to the post campaign phase.
Prior to joining the Big Give I worked in edtech for a data analytics non-profit which helps schools better use their data to improve learning outcomes for students and improve school management. I am interested in learning about how new technologies can be used in the charity sector to help charities better harness the power of giving.
I love to travel, and I am always thinking of where my next trip to take me (ideally somewhere where I can go scuba diving). In my spare time I love to cook, trying new ingredients and recipes, or finding the new places to eat out in London.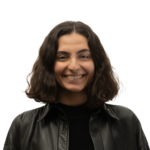 Karen Atallah, Philanthropy and Events Executive
As the Philanthropy and Events Executive at Big Give, I support Big Give's work with Champions, both in researching potential champion partners and cultivating the current relationships we have, through our events.
I graduated with a BA in Social Anthropology and Development Studies from the School of Oriental and African Studies (SOAS) in 2022, and I've been working in the non-profit industry since.
In my free time, I enjoy being active (particularly kickboxing and Muay Thai), cooking Middle Eastern cuisine, and reading.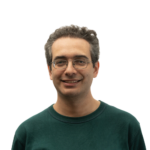 Barney Laurance, Software Engineer
As a software engineer at Big Give I work with the team to make sure our website and systems do what we need them to do to match donations and support charities, and stay easy to change as our needs change.
After doing half a physics degree where I learned that a number without a unit is meaningless, I switched to computer science and graduated from City University. Since then I've had various web development jobs, including as part of a small co-op making websites for charities and campaigners, for arranging transport by coach, home repairs & improvements, selling visual effects software and event & theatre ticketing.
In programming I like PHP, static type systems, and continuous delivery.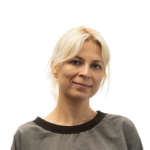 Dorota Hawro, Software Engineer
I was always inspired by people who are truly devoted to advancing the lives and wellbeing of others. I have spent many years volunteering for a church and am passionate about giving everyone a fair chance to fulfil their life goals. I have worked with children for many years which made me particularly aware of the need for creating opportunities and promoting healthy lifestyles among young people.
In 2022, I completed my Software Engineering apprenticeship with Crown Commercial Service, with hope that my skills could be put to a good use at a charitable organisation. This is where I find myself today, delighted to be part of Big Give's mission to inspire generous giving and promoting philanthropy through their match funding campaigns.

Leondre Ramsay, Customer Service & Product Executive
As Customer Service & Product Executive, I work to provide an effective first point of contact with many of Big Give's customers, including charity partners and donors. I provide support to the rest of the Big Give team across a variety of digital, operational and customer projects.
I graduated with a BA in Political Science from Howard University in Washington DC. My first non-profit experience began during my matriculation and following graduation surrounding housing issues, and supporting organisations like MSF/Doctors Without Borders and the American Civil Liberties Union.
Outside of work, my interests include: reading, travel, and exploring new places to eat out in London
Our trustees are responsible for our governance and strategy. They ensure that we're headed in the right direction and are able to continue to meet the needs of our community.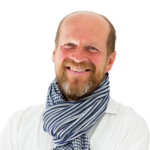 James Reed, CBE – Chair of Trustees
James Reed CBE is the Chairman of REED – Britain's biggest and best-known recruitment brand, as well as Chairman of Big Give and The Reed Foundation.
He is passionate about match funding and the great opportunity it provides charities, champions and the giving public to multiply the difference their generosity makes.
As well as being a Fellow of the Chartered Institute of Personnel and Development (CIPD), James is also a best-selling author of three books, The 7 Second CV, Why You? 101 Interview Questions You'll Never Fear Again and Put Your Mindset to Work, which he co-authored with Dr. Paul Stoltz.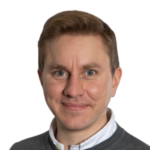 Lewis Crowther, Trustee
Lewis Crowther started his varied and challenging career with Reed since joining the group in 2006 through the Graduate Training Scheme.
Now Group Chief Financial Officer at Reed Global and trustee of Big Give, Lewis is passionate about continuing to improve lives through work as well as creating positive changes in lives through match funding.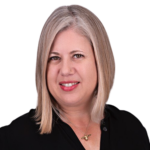 Isabel Kelly, Trustee
Isabel Kelly is a non-executive director at AIM-listed tech company TPXimpact. She is CEO of Profit with Purpose and Co-Founder of ESG Experts providing social impact and ESG consulting services to companies. She is a careers advisor for MBA students at the Saïd Business School, Oxford University. For 12 years she was the International Director of Salesforce Foundation and her early career was at Oxfam and Amnesty International.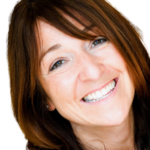 Lisa O'Kelly, Trustee
Lisa O'Kelly Reed is associate editor of The Observer New Review. She has worked at the Observer for 30 years in a number of different roles.
Before joining the Observer she wrote for several other national newspapers and magazines. She has been a supporter of Big Give since it was founded by Sir Alec Reed and joined the board as a trustee in 2019.

Nicola Reed, Trustee
Nicola Reed is an active philanthropist and trustee for Big Give. With an MA in Fine Art from Central Saint Martins, a PGDip from Chelsea College of Art, UAL London and a teaching degree from UCL, London, her interest in painting, beekeeping, teaching and photography has always inspired her.
She retains close connections to various non-profit organisations, including being a trustee for Ethiopiaid and an Ambassador for Bees for Development.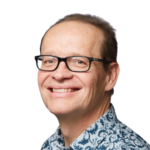 Richard Reed, Trustee
Richard Reed is a trustee for both Big Give and The Reed Foundation. He's avidly supported a variety of high-impact charities through Big Give's many campaigns and has experienced first-hand how important the match funding multiplier is in helping charities to create double the impact.
As a day job, Richard works part-time in the Library of the Royal Institute of British Architects, as well as volunteering for the National Archives and the Courtauld Institute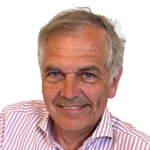 Charles Harman, Trustee
Charles had a thirty seven year career in banking, most recently as Vice Chairman of J.P.Morgan Cazenove.
He now spends much of his time supporting philanthropy. He is a Member of Council and a Trustee of the University of Oxford. He is passionate about Africa, where he is particularly involved in projects supporting the health of new mothers and their children. He is a founder of MedAid International, which has been providing medical support to Ukraine, and has played a key role in developing Kolo, a Ukrainian charity which offers on-line psychosocial support to those suffering from the traumas of war.
Our ambassadors are all volunteers with a passion for serving others, and they play an essential role in bringing together people from all over the world who want to have a positive impact.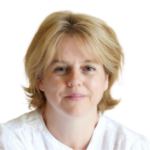 Rachel Kelly, Mental Health Ambassador
Rachel Kelly is a keynote speaker, bestselling writer and mental health advocate. She shares her experience of depression and evidence-based strategies that helped her recover. Rachel has spoken all over the world from Delhi to Sydney, America and across the UK, and has been named in the Top 5 UK Mental Health Influencers.
Her five critically acclaimed books are published in over 10 countries. Rachel is a well-known media commentator and former Times journalist. She is an official ambassador for mental health charities Rethink Mental Illness, SANE and The Counselling Foundation as well as Head Talks.
Rachel is a member of the Speakers Collective, a network of quality assured public speakers, and an affiliate of King's College London for her work on mental health awareness and is a regular contributor of the Inspire the Mind interviews.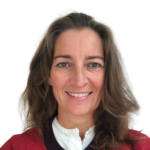 Julie Hoegh, Climate Ambassador
Julie Hoegh joined as an Ambassador for The Big Give in 2021. Julie holds a Bachelor of
Science in Economics and a Master's Degree and PhD in English Literature. She worked for 7
years in finance in New York and London.
After finishing her PhD, Julie worked freelance for
publishing houses and literary agencies before starting a book recommendation blog in
2014. In 2018 she joined the Development Board of environmental law firm ClientEarth.
Prior to that she served for 10 years on the London Committee of Human Rights Watch and
co-chaired the Human Rights Watch Film Benefit Committee. She currently works as Head of
Sustainability at Garden Studios, a London based film studio.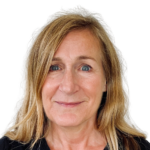 Liz Dingemans, Ambassador for Children & Young People
Liz Dingemans is an enthusiastic supporter of small charities, with experience ranging across 12 years in retail, franchising and marketing, fundraising and events for a small local children's and youth services charity in West London, to managing an extensive volunteer programme. She is driven to continue helping other charities around the country raise more money to fund the much-needed services they offer in their local communities.
Her other interests include walking, theatre, travel, and entertaining, all done and accompanied by as many family and friends as possible!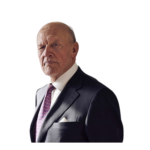 Sir Alec Reed
Sir Alec Reed CBE has always believed in the power of philanthropy to make a difference in the world. For over 40 years, The Reed Foundation has been supporting a range of charitable causes with funding.
Some of the most well-known organisations that have been established with the help of Alec Reed and The Reed Foundation include Womankind, Ethiopiaid and Big Give. While Big Give has continued to grow and thrive over the years, he remains closely involved with the organisation to this day.